What's New
The March 2018 release includes:
Additionally, please see our note about VPN configuration parameters that will be deprecated in the coming months.
Private Network Connections between your on-premises data center and your Skytap Cloud virtual environments
Skytap Cloud now supports Private Network Connections from your data center to any Skytap Cloud region, enabling faster speeds and lower latency than Internet-based connections.
For general information, see Overview: Private Network Connections and VPNs.
To begin the process of creating a Private Network Connection, contact your Skytap Cloud sales representative.
Optional URL parameters for sharing an SRA browser client view
If you are sharing a direct link to a VM Secure Remote Access (SRA) browser client session, you can optionally append one or more URL parameters to control the initial VM display settings.
URL parameters can be used to control the initial:
Display quality settings (from Highest to Lowest display quality)
SRA connection type (standard, SSH, or RDP)
VM display resolution (whether the VM display resolution is resized to fit to the current browser window size)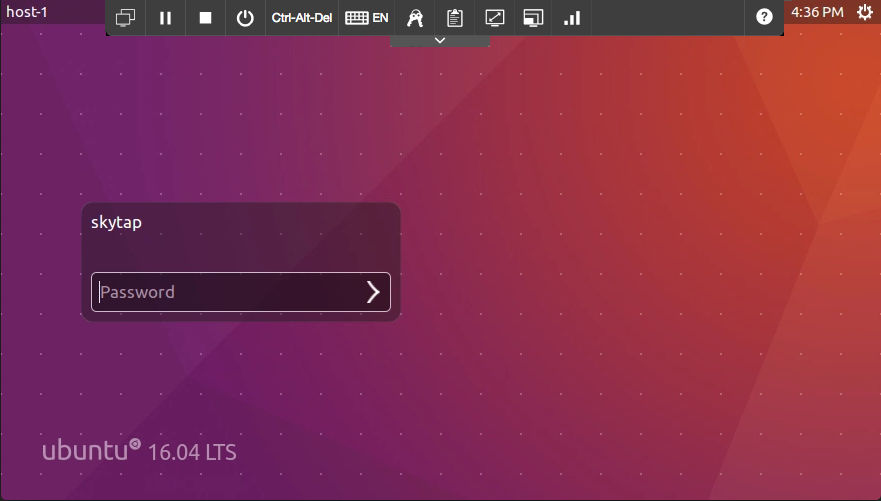 Renamed "Private Networks" section in the Admin panel
The Private Networks section of the Admin panel has been renamed WANs.
Administrators can use the WANs page to view and manage VPNs and Private Network Connections in the account.
In several places throughout the product, you may see references to Private Networks changed to WANs.
EOL notice: Deprecated Skytap Cloud VPN configuration parameters
To support faster and more secure VPN connections, Skytap Cloud will be deprecating some VPN configuration parameters.
In the upcoming months, Skytap Cloud VPNs will no longer support:
modp768 and modp1024 Diffie-Hellman (DH) groups
md5 hash algorithms
hmac_md5 authentication algorithms
For more information see Deprecation and end of life (EOL) notices.
---
Highlights from recent releases:
For older Skytap Cloud release notes, visit the 2018 and 2017 archives.
For release notes dating back to 2011, contact support@skytap.com.