What's New
The August 2020 release includes the following:
Contents
Updated Usage and Limits
Skytap has improved the user interface for Usage and Limits to make setting account and regional limits easier,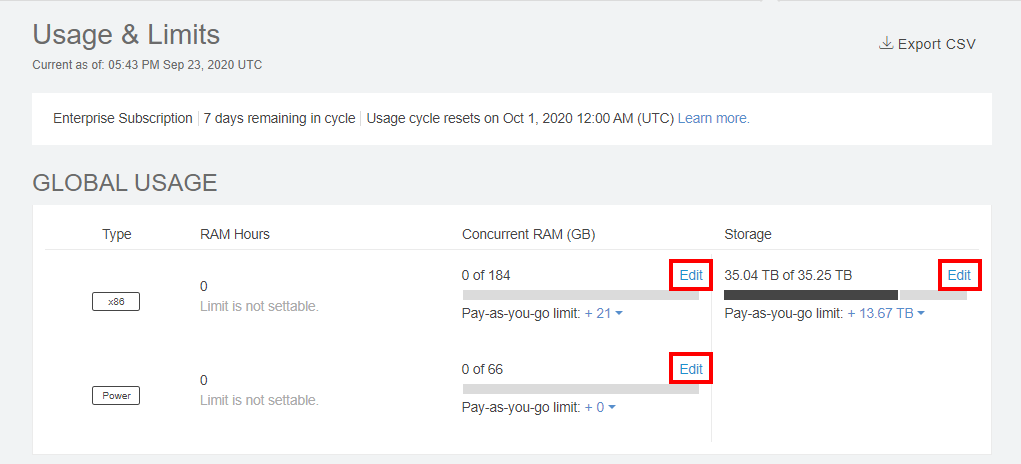 We've also updated the controls for setting limits to provide more relevant information.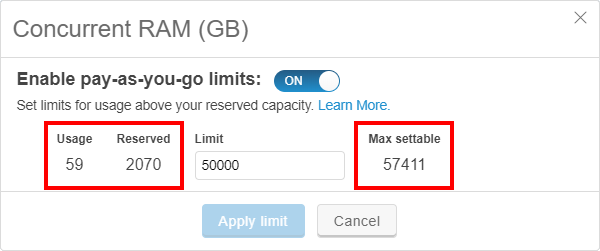 For more information, see Usage & Limits overview
Updated IBM Power Entitled Capacity calculation
Skytap has enabled more precise control of Entitled Capacity for IBM Power CPU sharing by adding the ability to override the calculated value.
For more information, see Editing VM CPUs and RAM
---
Highlights from recent releases
For older Skytap release notes, visit the 2019 and 2018 archives. For release notes dating back to 2011, contact support@skytap.com .
---
What's planned
This section previews some of the updates that are planned for future releases. These updates may change at any time during development; there is no guarantee that they will ship on a specific date; and they may be canceled altogether.
The ability to share templates with Skytap customers in other accounts.
The ability to set a default expiration period for API keys.
The ability to set reserved capacity for Skytap VMs in Microsoft Azure.
The ability to import VMs from Microsoft Azure blob store.
The ability to require passwords for Sharing Portals.