Archive of 2023 What's new
Announcements from previous 2023 releases.
Contents
January 2023
The January 2023 release included:
Updated Schedules page
Skytap has updated the user interface for Scedules to make creating, viewing, and editing schedules easier.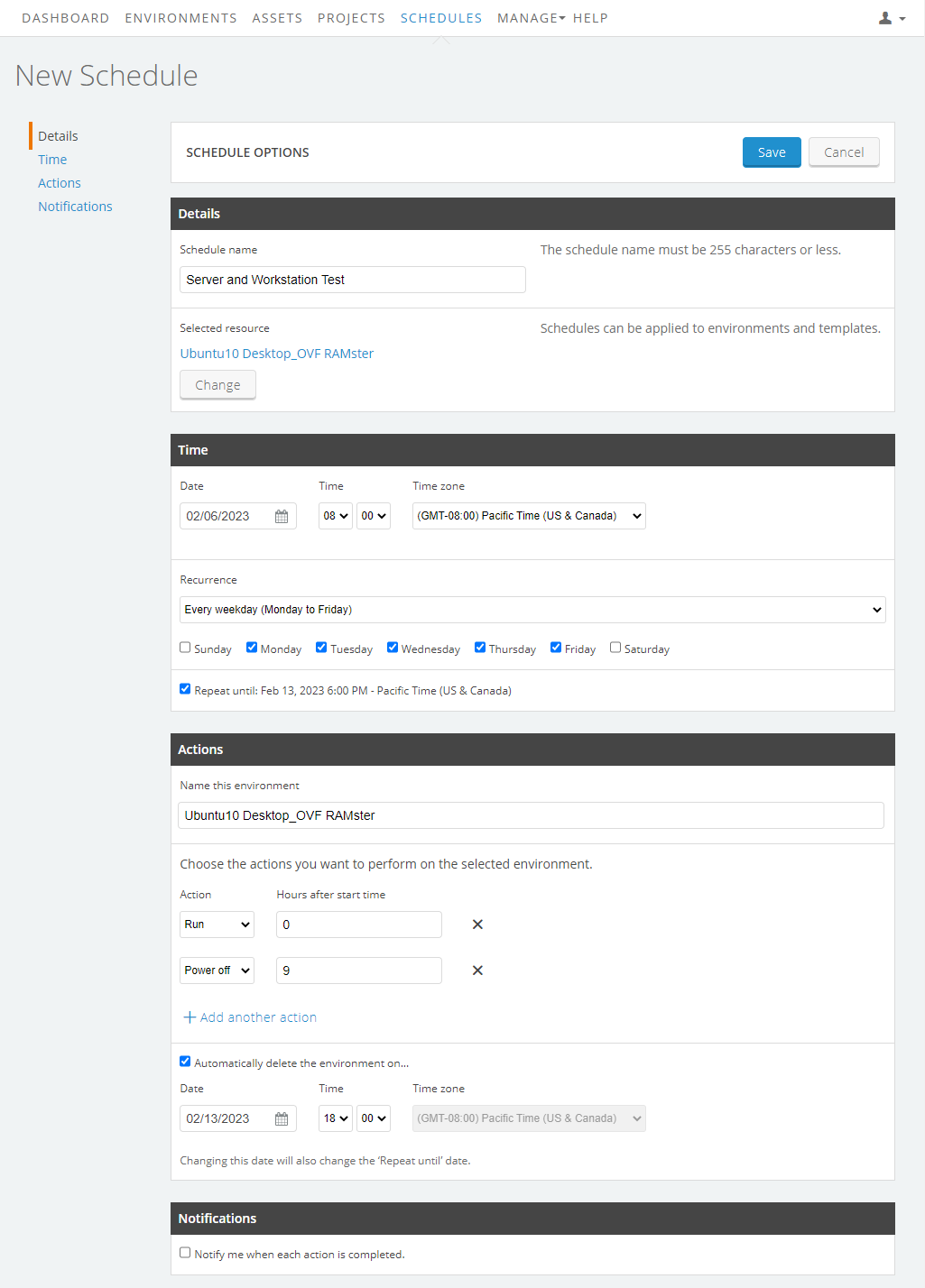 ---
For 2023 Skytap release notes, visit Archive of 2023 What's new. For older release notes dating back to 2011, contact support@skytap.com.