Viewing system reference codes for an IBM i VM in Skytap
When you start an IBM i VM in Skytap, the VM tile in the Environment Details page displays system reference codes (SRCs) for the VM immediately underneath the thumbnail view of the VM. If the VM hangs during the IPL, the VM tile will display the last SRC.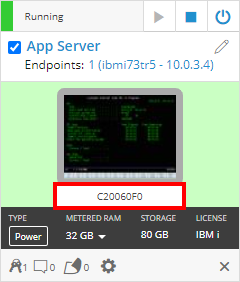 The system reference code display will update automatically every 60 seconds.