Finding your username and API security token
To view your username and API security token in Skytap
Click (Go to your account) in the top toolbar of any page. Your account page displays.

Check the page header to see your login name (username).
Review the Account Information section for your API security token. To expose the API security token, click Show security token.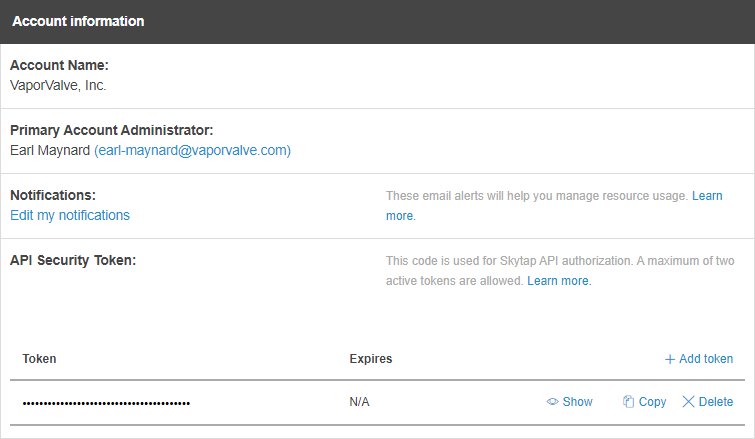 Notes

If no API security token is displayed on this page, your administrator has not enabled API security tokens for your account. To enable API security tokens, contact your primary account administrator (listed on this page).
If you do not have an API security token, you can authenticate using your account password instead.
To request your API security token from the API, see Requesting your API token from the API.
For more information about API security tokens, see API authentication.